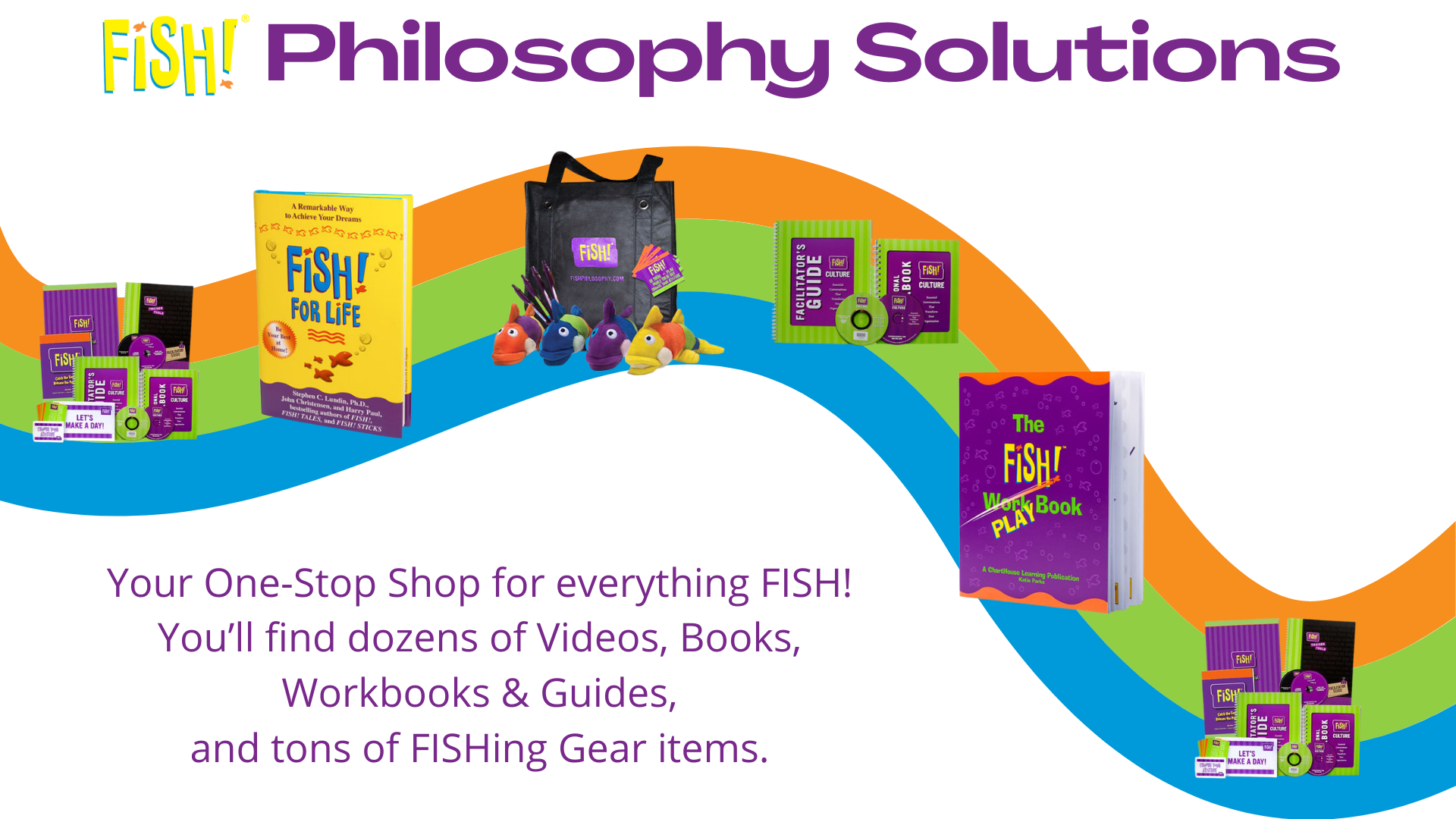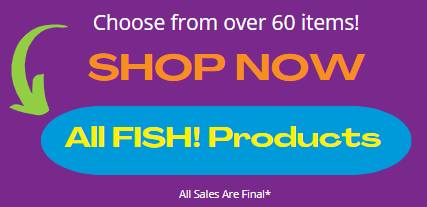 Our FISH! Philosophy programs help you build a stronger culture and achieve your goals. We offer programs to powerfully introduce the philosophy, keep the energy alive, develop more effective leaders and build better schools.

You don't have to work in a fish market to bring the FISH! Philosophy into your workplace… So add even more fun to your training sessions with this great collection of fishin' gear!

We offer several best-selling books to help you bring the wisdom of The FISH! Philosophy to your organization and your life. They're a perfect way to supplement or reinforce your FISH! Training.
They can also make great economical gifts for your employees.

When students and teachers discover common values, they create uncommonly successful classrooms.
Use FISH! For Schools to help you build a remarkable school culture.